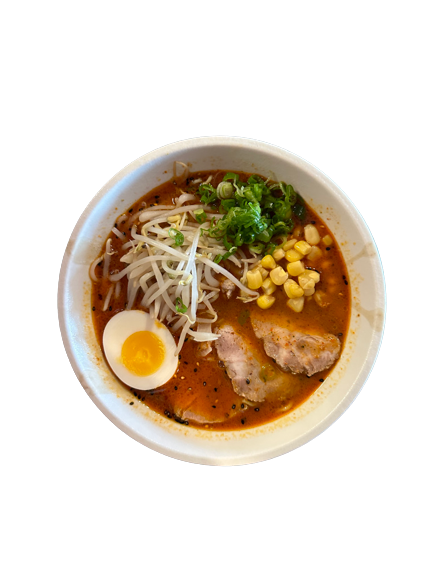 Experience the bold and fiery flavors of our Spicy Miso Ramen, a unique twist on the classic Sapporo-style miso ramen. Building upon the rich base of miso ramen, we have carefully crafted a special blend of Japanese spices that perfectly complements the miso, creating a tantalizing combination of umami and exhilarating heat.
Each bowl is filled with tender noodles immersed in a thick and creamy miso broth, enhanced by the robust spiciness that lingers on your taste buds. The complexity of the miso flavors, combined with the exciting kick of our spice mix, delivers a truly unforgettable culinary adventure.
Whether you are a spice enthusiast or simply seeking an extra kick to your ramen experience, our Spicy Miso Ramen is the ultimate choice. Join us and indulge in a bowl of satisfying warmth, unparalleled flavors, and an irresistible blend of spice-infused goodness.
Come and savor the fusion of traditional Japanese miso ramen and invigorating spiciness in our signature Spicy Miso Ramen. It's a culinary delight that will leave you craving for more!